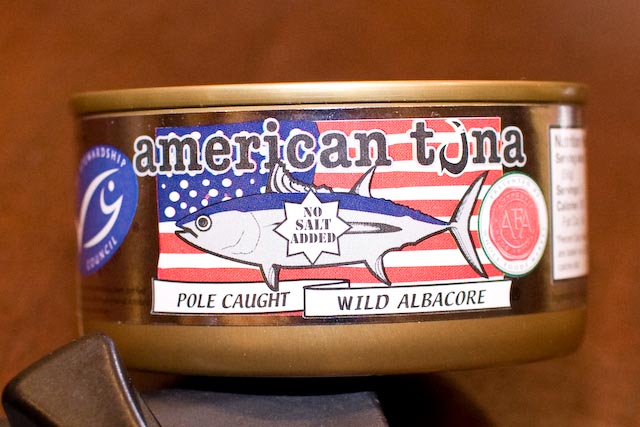 O Albacore! Aged
and most prized, but highest in
deadly mercury.
So PC! From a
certified sustainable
tuna fishery,
And caught by "fishing
families" as well. As they say,
"Families that fish…"
Open the can, and
suddenly surrounded by
cats. A hopeful sign.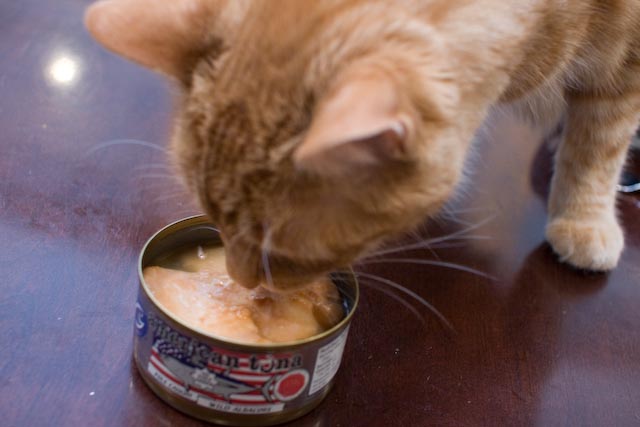 Bouquet: ocean brine,
like the bottom of a dock.
Cooked in its own juice.
Solid round of flesh,
not ground bits of cheap-o stuff.
Firm succulent loin!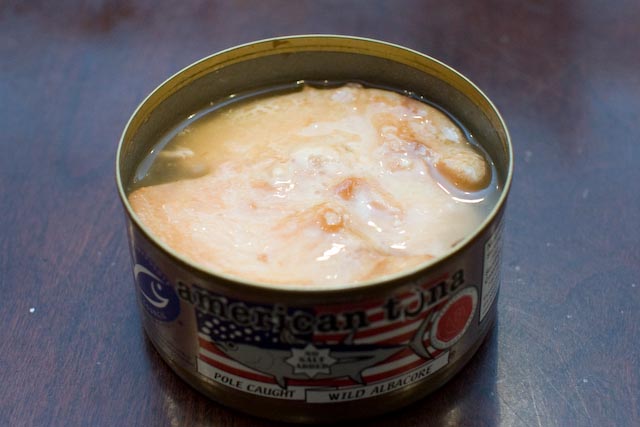 First slice hard to dig;
tearing a single muscle,
my teeth sink right in.
Nice starting flavor,
like a fine steak on a grill
a long smooth middle
With just a whisper
of smokiness. But alas,
a sub-par finish:
Touch of bitterness
on the tongue. Perhaps the fish
was not so merry.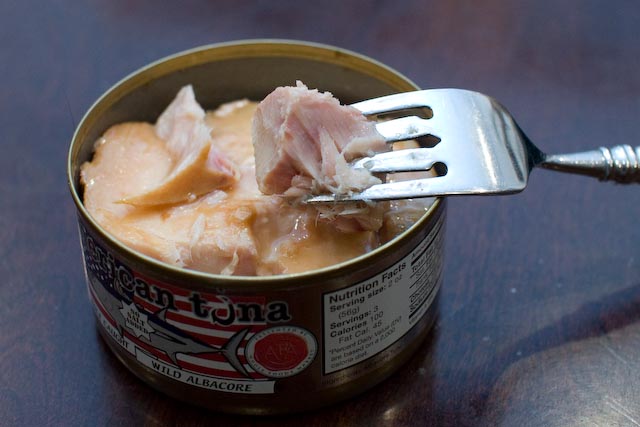 But au jus delights,
Blithely bathed in own fluids
Salty without salt!
So rich and intense,
there's my albacore quota
for the remainder.
Recommendation:
Pair with soft autumn mornings
or moonlit beaches.