New Backyard
We've been in our house more than 5 years now. It started out as a decrepit place, artifically split into two apartments. After a couple of years of hellish gut-rehabbing (while living there), it came out as a beautiful single family home again. And, as by my wife's design, the kitchen is fully half of the first floor.
Since the rehab, we've been focusing our savings on fixing up the exterior of the house. Last year we removed the horrible light-blue aluminum siding and replaced it with painted cedar planks. The backyard, however, had been turned into a dead field full of broken glass, nails, and wood chips. Construction will do that.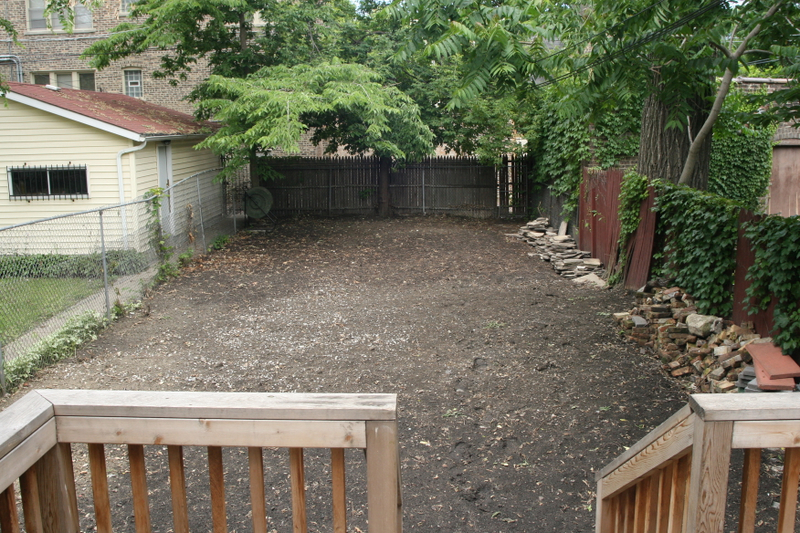 it just so turns out that the electric guitar player at my weekly folk jam is a professional landscape designer, now gone freelance. He drafted up a new yard for us, something full of vegetables, ferns, fruit trees, flowering bushes, and lots of native prairie grass. He even put in a brick patio: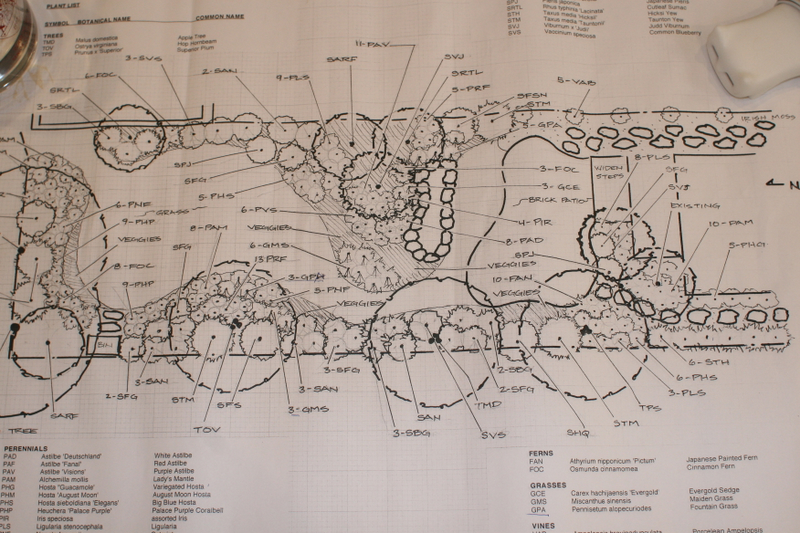 It only took about 3 weeks… poof, a new yard! Yeah, it's kinda stumpy right now. But in a couple of years, the plants will all spread out and no dirt will be showing. Woo!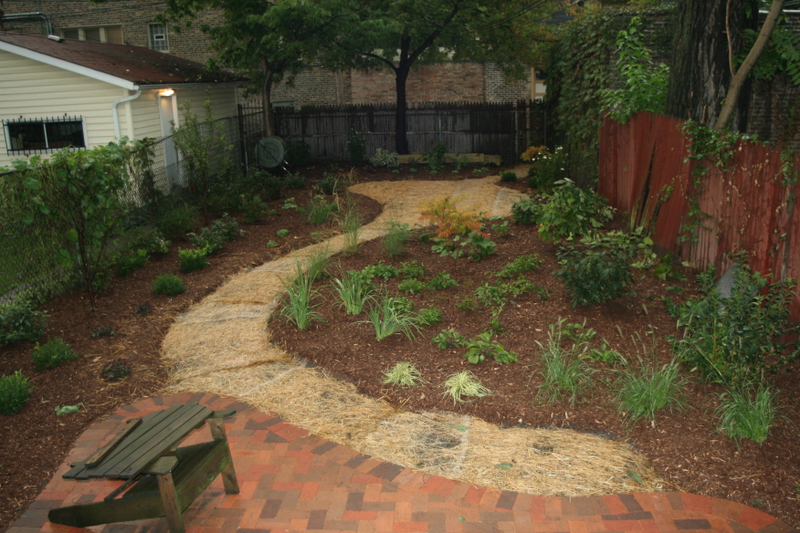 (For those playing along at home, yes, the two yard images were taken with a wide-angle 19mm lens.)